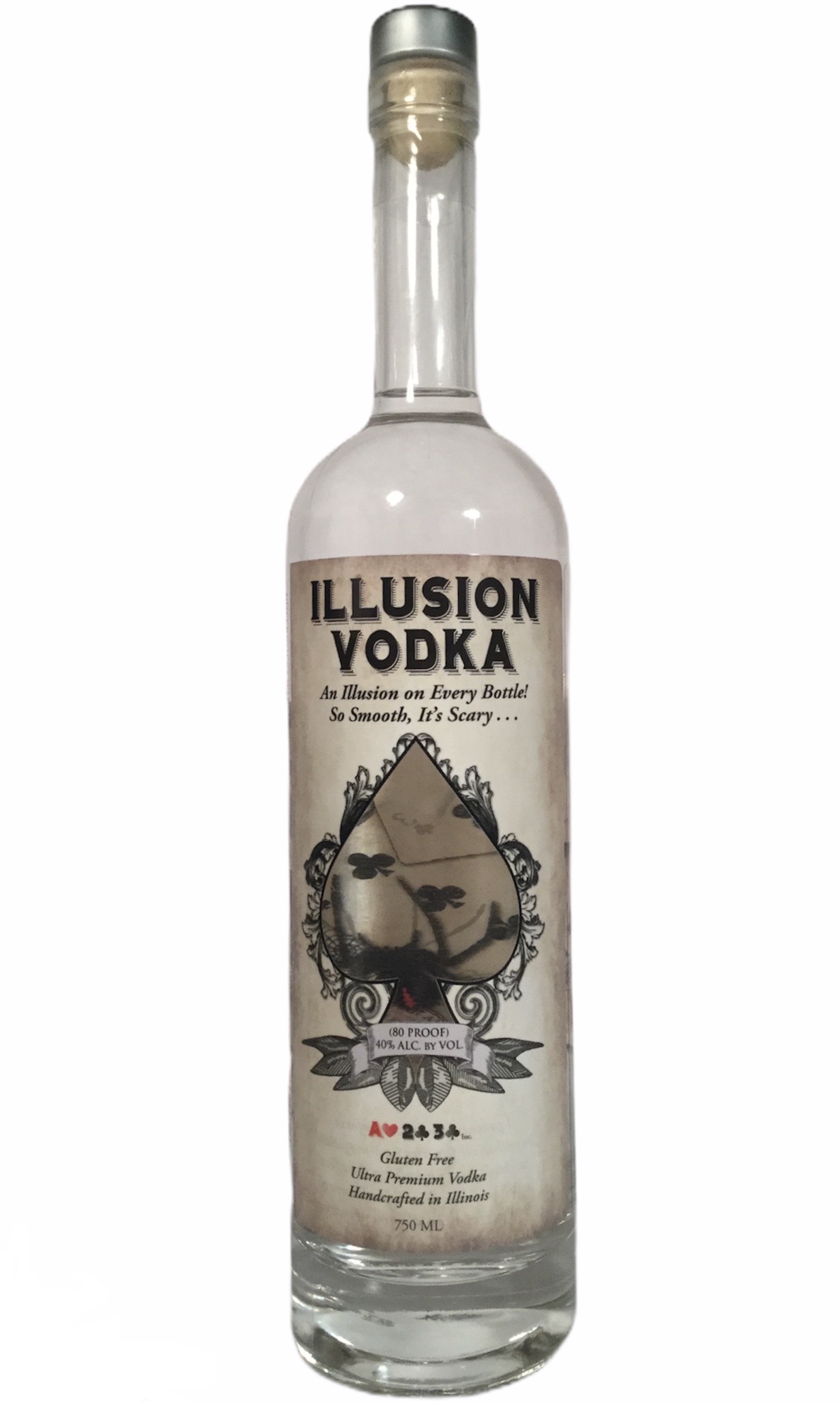 Our flagship Illusion Vodka bottle, the SPADE, is inspired by the time-honored close up illusionists. Illusion Vodka is hand-crafted in America's heartland, using 100% gluten-free, Midwestern Winter Wheat revered worldwide and supremely filtered, imported oxygenated water. Illusion Vodka is distilled 6 times and filtered 10 times to provide a clean, subtle flavor that finishes smoothly and quietly.
The Illusion Vodka bottle is designed with an optical illusion on the front as you look inside the SPADE. The back of the bottle features multiple magic tricks where you can truly become the center of attention and life of the party!
A superior Ultra Premium liquor, Illusion Vodka's richness makes it a perfect choice on the rocks, served chilled, or as a compliment to your favorite mixed beverage.
Treat yourself and experience the elite craftsmanship of Illusion Vodka.... DARE TO BE AMAZED!